Come taste both ultra-premium Russian vodka AND a wide variety of the hand-crafted vodka infusions side by side. If you've been collecting shot glasses from past years, 2018 rings in a new color, so be sure to get yours! We're pouring all the classics as well as a few new flavors.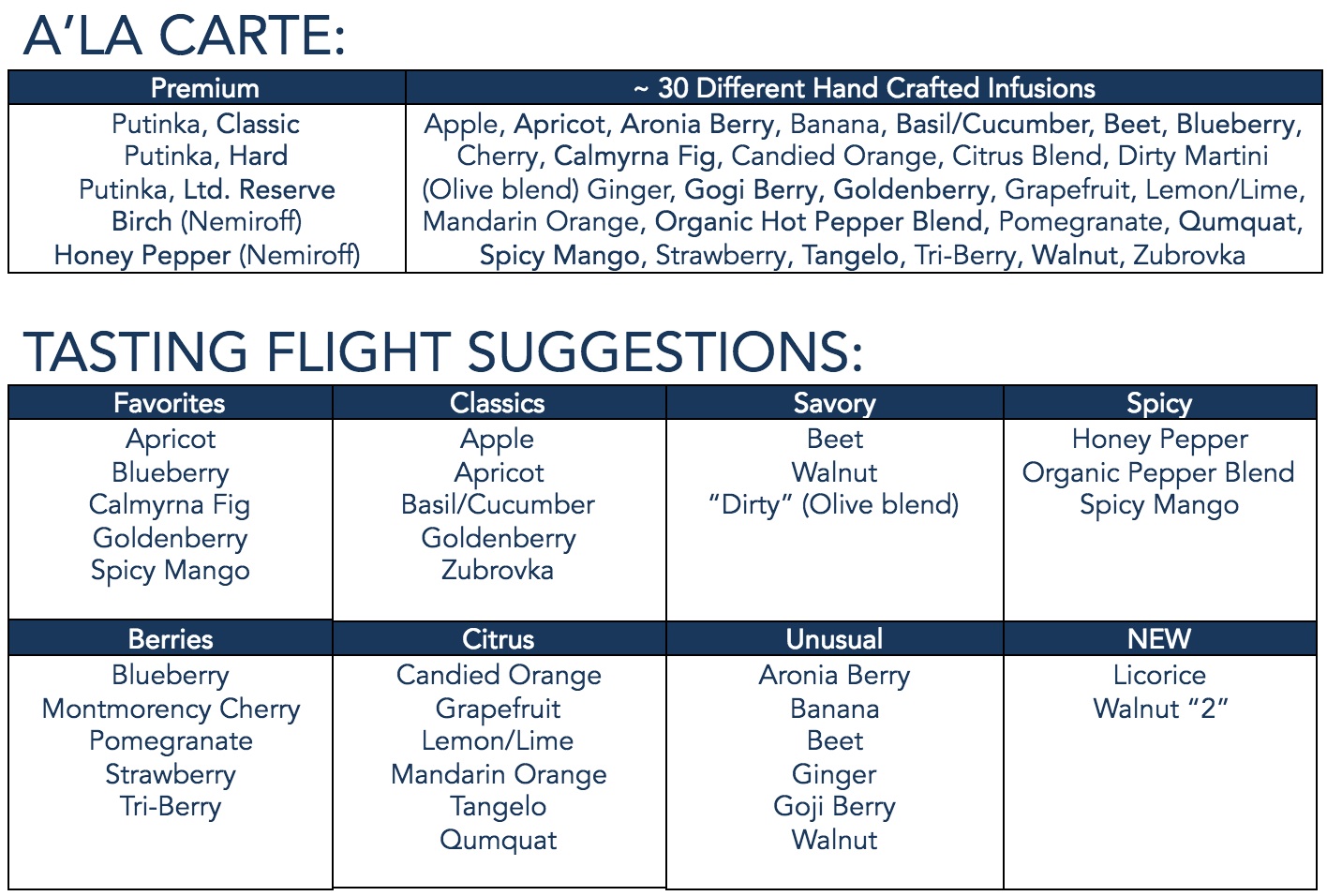 Two Tastes (2oz) + FREE Commemorative Shot Glass
Taste up to two vodkas (1oz/ea of any ultra premium import or hand-crafted infusion) and receive a free commemorative shot glass!
A Single Taste (1oz)
Taste one ounce of any vodka available: ultra premium imports or hand-crafted infusions
**NOTE: served in a plastic shot glass
Commemorative Shot Glass ONLY
Not interested in tasting? Take home a beautiful 2oz commemorative shot glass.
Zakuski (snacks)
One snack (premium Russian sausage, salo, pickle, etc)
**NOTE: one (1) zakuski is complimentary with each vodka taste purchased

Kvass
A Slavic tradition since 898! Fermented rye bread drink flavored with raisins and spices. Approx. .05% ABV

San Pellegrino Sodas
Imported from Italy, assorted varieties of refreshing fruit flavors
Lemonade
Crafted by hand from home grown lemons!